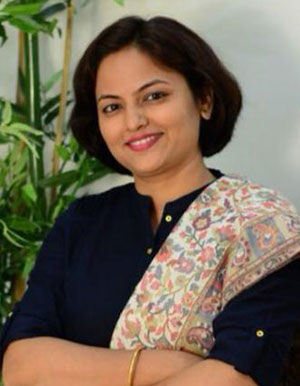 Ms. Hema Ramrao Karande
hema.karande@gmail.com
hema.karande.phd2018@sitpune.edu.in
Education
- Pursuing PhD in Faculty of Engineering from Symbiosis International (Deemed) University, Pune.
- M Tech, Computer Science and Engineering, RIT Sakharale.
- B.E., Computer Science and Engineering, KBP COE Satara.
- Junior Research Fellow, at Symbiosis Institute of Technology, Symbiosis International University, Pune, Maharashtra, India 2018
Research
Misinformation circulated through social media is a threat to "right to correct information" and in turn to the "democracy". There arises a challenge to identify and find credibility of such information and prohibit the spread of misinformation. This interests me to investigate and improve the existing misinformation detection system by analysis the credibility with the help of Artificial Intelligence Techniques like Machine Learning and Deep Learning.
Working as a team member (PhD Scholar) on the SPARC Grant of MHRD in Collaboration with Arizona State University, USA