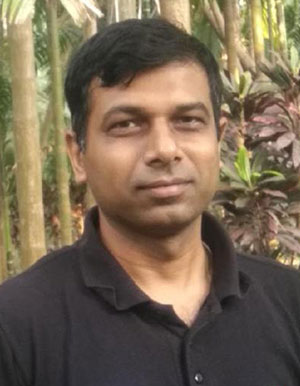 Anil Rahate
anil.rahate.phd2018@sitpune.edu.in
Education
Bachelor of Engineering from Dr. B. A. M. University, Master of Technology from Indian Institute of Technology Bombay (IITB). Currently pursuing PhD in Computer Engineering at Symbiosis Institute of Technology, Symbiosis International (Deemed) University, Lavale, Pune, India.
Principal Consultant with 15+ years of IT experience which includes devising and delivering Digital and NextGen AI/ML based Quality Engineering and Testing solutions. Expertise in Enterprise testing transformation aligned with Agile, digital and DevOps. 3 years of experience in Academics and research.
Research
Areas of Interest (Current Topic): Machine learning, Deep learning, Computer vision, Natural Language Processing, Information Extraction, Multimodal Data Processing and Transfer Learning, Use of machine learning in software engineering
Brief description : Currently working on deep learning techniques for information extraction, NER and classification. Exploring the use of multimodal data for IE and NERC task in NLP.